Stay informed: Dungannon Development Commission, Inc. has developed a community calendar for its service area. The calendar is available to area schools, businesses,organizations, churches, and other agencies to post information to keep the community at large informed and aware of events that are available to them. To post information on the community calendar contact the DDC at (276) 467-2306 or email the commission at ddc@mounet.com Event can be posted on one date or consecutive dates. All events must be submitted to the DDC before they will be posted for the public to view. To access the calendar Click here



Find us on Facebook



Click on the logo above and be our friend!
You can find out about events, view photos, and more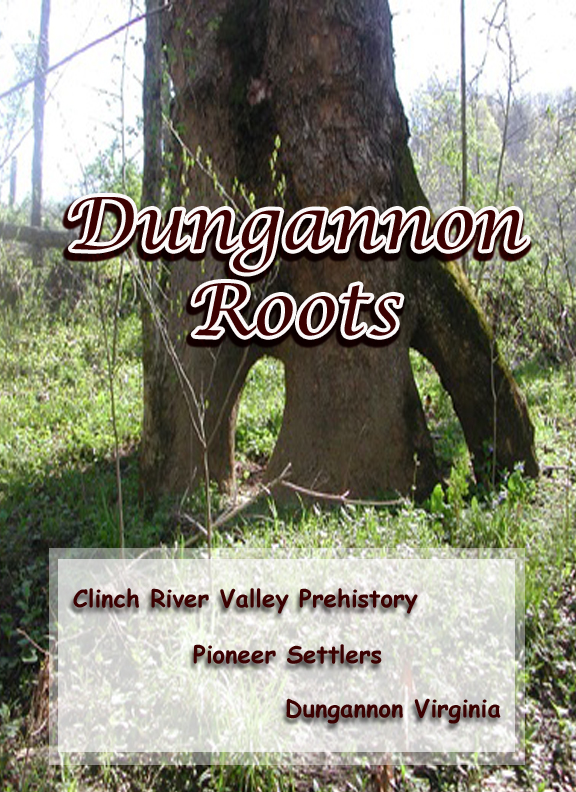 A new booklet Dungannon Roots is now available through the Dungannon Development Commission. The Dungannon Historical Committee have completed assembling articles about Dungannon's pre-history, the pioneer settlers and Patrick Hagan, founder of Dungannon. Howard A. MacCord, a former Virginia State Archeologist and Dr. Cliff Boyd of Radford University describe the prehistory of the Clinch Valley with emphasis on the Flanary Historical Site where there are traces of the past 10,000 years. Exploring the time of the pioneer settlers is an article by Julia Ince "Duncan's Fort and the Earliest European-American Settlers" and Dale Honeycutt's "Stephen Osborne, Pioneer Settler of Clinch Valley, Virginia". Betty Salyer wrote "Cox-Flanary Farm: Past and Present". The final article gives newly researched information about Patrick Hagan who in the late 1800's named Dungannon after his home community in Ireland. The cover is a photograph of a tree along the Clinch River that has three large exposed roots.

For more information contact Dungannon Development Commission, Inc. at (276) 467-2306.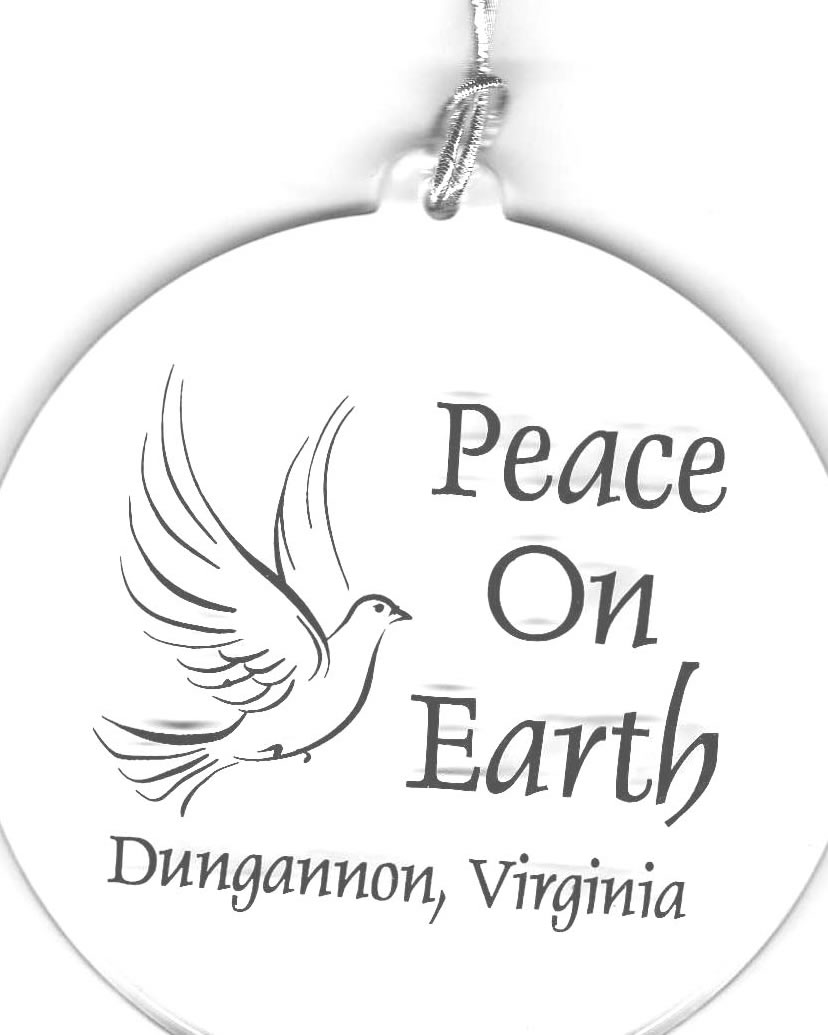 Purchase your "Dungannon, Virginia " Suncatcher today!

This unique item features the wording Peace on Earth
Dungannon, Virginia. The suncather make a nice gift.
Cost per item is $3.00 each and can be purchased
at the commission main office or the item can be mailed
at a cost of $5.00 per item. For more information contact the commission at (276) 467-2306 or email travis@ddcinc.org


Get Connected Join the DDC's Mailing List Click Here for entry form and more information


Dungannon Development Commission, Inc. has enrolled in the Food Lion LionShop & Share program. Each time you shop at Food Lion and use your MVP card, a portion of your total grocery purchase will be donated to the commission. Food Lion knows it is important to be involved in the local communities in which it serves, and LionShop & Share is their way of helping you help the Dungannon Development Commission, Inc. grow and prosper. Please help the DDC by linking your MVP card and shopping at Food Lion. You may link your MVP card by visiting the Food Lion web site. Remember to shop Food Lion and scan your MVP card. This program does not interfere with the MVP discounts and no MVP product has to be purchased to participate. For the DDC to benefit from this program you must link your MVP card to the organization Click here for more information

DDC's Becoming More Green: Dungannon Development Commission, Inc. is requesting your help. The Commission is working hard to become more earth friendly, however, we can't do it alone. We are in need of your help with this endeavor!
Click for more information


USE GOODSEARCH.COM FOR
DDC-Dungannon Development Commission, Inc.!
What if DDC-Dungannon Development Commission, Inc. earned a penny every time you searched the Internet? Well, now we can! GoodSearch.com is a new search engine that donates half its revenue, about a penny per search, to the charities its users designate. You use it just as you would any search engine, and it's powered by Yahoo!, so you get great results. Just go to http://ga1.org/ct/up2F-ep1SqJC/GoodSearch and be sure to enter DDC-Dungannon Development Commission, Inc. as the charity you want to support. Supporting DDC to continue providing great resources for Scott County Citizens is just a mouse click away! Be sure to spread the word!



We welcome your comments, suggestions and questions. Contact the Dungannon Development Commission, Inc. at (276) 467-2306 or email at staff@ddcinc.org.